Two Australian pensioners claim they feared losing their home after being issued a bankruptcy notice just before Christmas, two years after losing a legal battle against their retirement village over an air conditioning unit.
"It put a fear of God into us … two days before Christmas," New South Wales pensioner Walter Sadlo told A Current Affair host Ally Langdon.
He and his wife Carola's ordeal began in 2018 when their air conditioning unit broke over the summer.
READ MORE: Tight 40cm squeeze delivers blow for couple's dream Gold Coast home
They had paid $10,000 extra for air conditioning to be installed when they had their home built in the Mount Gilead Estate in Sydney's south-west 12 years ago.
But maintenance wasn't covered by the retirement village in their agreement.
Mr Sadlo said he believed it should have been covered, so he decided to try and fight it in the New South Wales Civil and Administrative Tribunal (NCAT).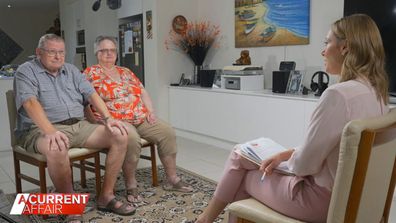 READ MORE: 'It's thoroughly un-Australian': Mum calls out Qantas blunder that left family stranded during overseas holiday
Because the couple was unable to afford a lawyer and couldn't justify hiring one for a $1375 claim, Walter said NCAT was his only option.
He'd been to the tribunal before on behalf of another resident for their air conditioner issue, and knew he could represent himself and that typically each party covered its own legal costs.
Walter represented himself but the retirement village operator, Australian Retirement Holdings (ARH), sent in a barrister and solicitor.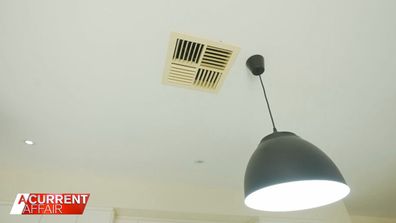 READ MORE: Domestic violence survivor calls for change in emotional interview with Ally Langdon
"It's not a fair fight … when you're a retired pensioner with a printing background," Walter said.
Walter did his best, but lost.
He said he was willing to cop the verdict and thought that would be the end of it, but it wasn't.
The retirement village operator went back to the tribunal and asked for their $59,000 legal bill to be paid by the Sadlos. The tribunal agreed to $25,000.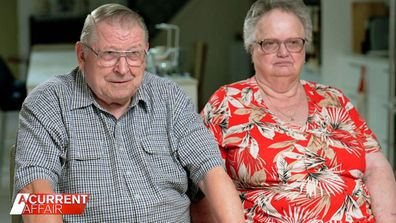 Walter claims they went hard on him for helping the other couple even though "they lost the case as well".
"Because I had tried to help an elderly couple a few years back with the same problem with the air conditioner and they … were unable to represent themselves, so I helped them out," Walter said.
"That was held against me … in court, that I should have known better … because in the court, they said it's a frivolous application.
"It shouldn't have been done. I should have known better and that's the reason they went for cost."
Mount Gilead declined to be interviewed but told A Current Affair in a statement: "The costs order made by NCAT was made and enforced because of Mr Sadlo's ongoing and relentless behaviour towards ARH and other residents."
"He was warned of the consequences of continuing with his claim and invited to withdraw without any penalty. We were left with no option but to defend the residents within Mt Gilead Estate who couldn't afford another levy when Mr Sadlo ignored the warning and continued to pursue a claim that was ultimately dismissed with costs."
Walter said he was then told he would have to pay the legal bill of $25,000.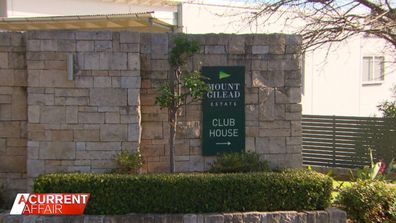 Walter said after having to sell his business, following a stroke some years earlier, and being on the pension meant they had very little income, so they made an offer to pay the bill over an extended period of time with a small amount.
They even showed their personal bank account which had $215.20 in it at the time, but got a "shock" a couple of years later.
"Two years later, we get a bankruptcy notice, 23rd of December … when everything was shutting down," Walter said.
He said he desperately sent letters and emails and was in fear of losing his home.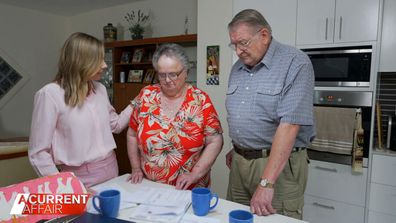 "Carola burst into tears … and I just felt devastated," Walter said.
"I could not believe that somebody could be so vicious and cruel."
The couple felt they had no choice but to use Carola's small inheritance from her mother of $15,000, which was every last cent to their name.
But they still need to scrape together $1000 a month to pay off the rest of the legal bills.
In the end, one couple's fight over a $1300 bill has left the pensioners with $25,000 worth of debt.
Statement by Mount Gilead Estate:
30 January 2023
I am the Chief Executive Officer of Australian Retirement Holdings Pty Ltd (ARH). I am providing this written statement in lieu of participating in an interview with A Current Affair as the invitation to do so clashed with my travels overseas to undertake voluntary, charitable work in the construction of a nursing home in a low socio-economic region in the Pacific.
ARH is the operator of Mt Gilead Estate, Australia's largest independently owned retirement
community. Mt Gilead Estate is focused on providing an exceptional lifestyle founded on wellness, health, and positivity for over 55-year-olds who wish to live in a positive and community-oriented village.
In every decision we make, we keep the best interests of the residents front of mind and everything within our power is done to provide the best possible lifestyle and amenities for the residents, while keeping costs at a minimum for residents.
We pride ourselves on being one of the most affordable villages in the area yet provide more amenities than most villages. We believe the majority of our community members acknowledge and value this and we will keep striving to go over and above for each and every one of them.
When joining our community, residents want to control the cost of villas they purchase, lease, and maintain. For this reason, while many fixtures and fittings are included and maintained by ARH, others such as air conditioning units are not.
We are aware that a resident, Walter Sadlo, has made allegations in relation to his ongoing and longstanding grievance concerning the cost of maintaining the air conditioning unit in his villa.
On signing his lease in 2010, Mr Sadlo elected to pay for the cost of installing and maintaining his air conditioning from a third party. ARH has no contractual or statutory responsibility for the maintenance, repair or replacement of their air conditioning unit.
It is standard across retirement villages that individual residents who decide to purchase AC systems are responsible for their maintenance. Mt Gilead researched the matter and discovered that if management took over responsibility for maintenance it would raise levies by around $25 per resident each month. It went to a vote, and residents decided to keep AC maintenance as their responsibility to avoid the levy increase.
In early 2019, Mr Sadlo demanded ARH pay his costs of servicing his air conditioning unit. Despite repeated explanations given to Mr Sadlo as to why ARH was not responsible for the cost, Mr Sadlo persisted with his demands.
Mr Sadlo has been involved in 3 applications before the NSW Civil & Administrative Tribunal (NCAT) involving claims relating to the liability for air conditioning units at Mt Gilead Estate. In two of those, Mr Sadlo appeared as an advocate for the applicants (and we understand, the applications were instigated by him) and in the third, Mr Sadlo brought the application to NCAT in his own name. He brought his application despite it being overwhelmingly clear that his claims were without foundation.
As part of his application to NCAT, Mr Sadlo initially claimed reimbursement of air-conditioning maintenance costs of $1,375 and then increased his claim to $22,500 on grounds that were similarly misguided.
We told Mr Sadlo that his claim was against the wishes of most residents, and what is financially best for residents, but he ignored the greater good and proceeded. He was warned of the consequences of continuing with his claim and invited to withdraw without any penalty. We were left with no option but to defend the residents within Mt Gilead Estate who couldn't afford another levy when Mr Sadlo ignored the warning and continued to pursue a claim that was ultimately dismissed with costs.
On 28 May 2019, 258 residents of Mt Gilead Estate signed a petition addressed to NCAT, asking them to dismiss Mr Sadlo's claim because the residents did not want to bear the cost of additional levies.
NCAT dismissed Mr Sadlo's application and found that Mr Sadlo's claims were unfounded and incorrect. Relevantly, in paragraph 26of NCAT's decision, a copy of which can be accessed at the link Sadlo v Australian Retirement Holdings Pty Ltd [2019] NSWCAT, NCAT found that there was no doubt that Mr Sadlo knew the air-conditioning was never a part of the lease.
Importantly, in paragraph 48 of NCAT's decision, the Tribunal expressed concern with Mr Sadlo's failure to refer to two decisions involving Mt Gilead Estate where the Tribunal found that the air-conditioning of those respective residents was not the responsibility of ARH.
NCAT went further to note that Mr Sadlo ought to have been fully familiar with those decisions and his failure to refer to them represented a "lack of candour" on his part. Such findings are not lightly made by Courts and Tribunals.
Among other adverse findings in respect of Mr Sadlo's submissions and conduct in the proceedings, NCAT held that it was arguable that Mr Sadlo's proceedings "constituted an abuse of process or vexatious litigation".
NCAT made an order that Mr Sadlo pay ARH the amount of $25,000 in costs. Costs are ordered only in special circumstances when the conduct of the applicant justifies such an exceptional order. NCAT's decision can be viewed at the following link Sadlo v Australian Retirement Holdings Pty Ltd (No.2) [2020] NSWCAT.
Whilst Mr Sadlo appealed NCAT's costs order (represented by Senior Counsel), he did not appeal NCAT's decision dismissing his application. His appeal against the costs order was also dismissed.
Mr Sadlo's actions and ongoing demands caused ARH to incur many tens of thousands
of dollars in legal costs. Money that could have gone back into more services for residents.
Despite incurring enormous costs in dealing with Mr Sadlo's ongoing claims, ARH did not want to enforce the costs order. We did everything we could to reach agreement and put the matter to bed.
However, Mr Sadlo refused to co-operate in the attempt to make a sensible agreement. We were also forced to stand up for the residents, when Mr Sadlo commenced a campaign of sending aggressive correspondence to the Residents Committee blaming it for his debt, in which he misrepresented the facts of his application.
The costs order made by NCAT was made and enforced because of Mr Sadlo's ongoing and relentless behaviour towards ARH and other residents, not because Mr Sadlo was simply "asking questions" (as has been alleged in A Current Affair's promotional piece). ARH only took the measure of serving a Bankruptcy Notice on Mr Sadlo well after the costs order was made and by virtue of Mr Sadlo's lack of reason in dealing with the payment. Mr Sadlo suggested he pay $100 per month on a payment plan that would take over 20-years to pay. ARH was happy to explore this option, but Mr Sadlo flatly refused to provide evidence to support his need for a two-decade payment plan.
Despite Mr Sadlo's long-staged campaign against ARH, and his poor behaviour towards other Mt Gilead residents, ARH hopes that Mr Sadlo will be able to find closure and move on as a valued member of the Mt Gilead Estate community.
Kind regards,
Chief Executive Officer