A 24-year-old finance YouTuber and self-made millionaire, Sebastian Ghiorghiu, caught flak for being "out-of-touch" after telling his followers they should have a "serious talk" with themselves if they are unable to afford a Lamborghini in their twenties.
"If you're a guy in your twenties, and you don't have a Lamborghini, you should actually sit down and have a serious discussion with yourself as to why you don't have a Lambo," he said in a Jan. 12 TikTok video.
"I realize now that it's so incredibly easy and there's so much money out there, that $200,000 especially now with A.I. tools that you can leverage… is chump change," he added.
HIGH SCHOOL STUDENTS HAVE A STRONG SHOT AT SUCCESS WITH CAREER TECHNICAL EDUCATION: 'A WIN-WIN'
The viral video sparked intense debate in the comments and across the web, with some accusing Ghiorghiu of being a scammer trying to sell a "get rich quick" scheme while others criticized his claim as harsh or out-of-touch.
"Gotta be the coldest take," one user wrote.
"Everyone out of touch with reality believes they're not out of touch with reality," another commented.
A third user said, "No money spread = not taken seriously."
TONY ROBBINS GETS REAL ABOUT SUCCESS IN LIFE AND HEALTH: 'JUST THINKING POSITIVE IS B.S.'
Ghiorghiu defended the viral video Monday on "Fox & Friends," telling Brian Kilmeade that, while he understands the widespread upset, he stands behind his commentary.
"[The outrage is] not crazy to me. I understand how people can take that statement and get a little bit upset about it, but I was hoping that people would be able to detect the sarcasm in the statement a little bit more. Obviously not, but it is what it is," he said.
"Anybody that looks into me, anybody that discovers my YouTube channel and sees who I really am and where I come from and how I did everything myself, they'll realize that I'm not some ignorant little kid," he continued. 
TEEN ENTREPRENEUR SHARES SWEET SUCCESS STORY BEHIND HER MULTI-MILLION-DOLLAR LEMONADE BUSINESS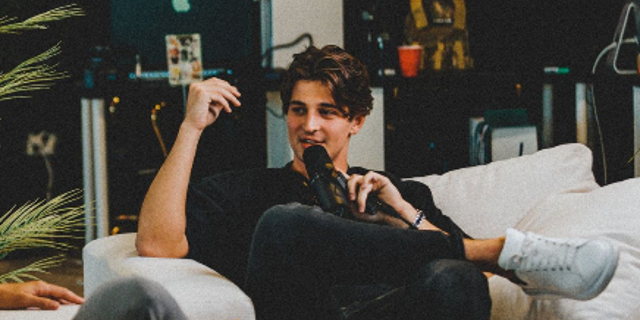 Ghiorghiu said he refuses to shame anyone who holds a run-of-the-mill job, telling Kilmeade that "any work is respectable work."
"Everybody has their job that they need to do," he said.
Kilmeade said Ghiorghiu was raised by his mother who lived paycheck-to-paycheck, but, determined to change his life's trajectory, he began watching films about how to make money.
"I was obsessed with money because of my unfortunate childhood," he said. "I read a ton of books and, when I was 17, I started a business online called dropshipping. It's basically what I teach on my YouTube channel, which is basically how to sell products on the internet." 
CLICK HERE TO GET THE FOX NEWS APP
He added that every brand he started subsequently made even more money than the first.
Ghiorghiu said the secret to success lies in educating oneself on the financial industry, creating a plan and deciding on the next steps, having a "strong why" and hustling hard.